THE GOODNESS

OF JUICE
Tropicana
®
100% Pure Orange Juice offers much more beyond its refreshing, delicious taste.
Each 250mL glass contains the benefits of
a full day's supply of Vitamin C
to help support the immune system and a healthy body.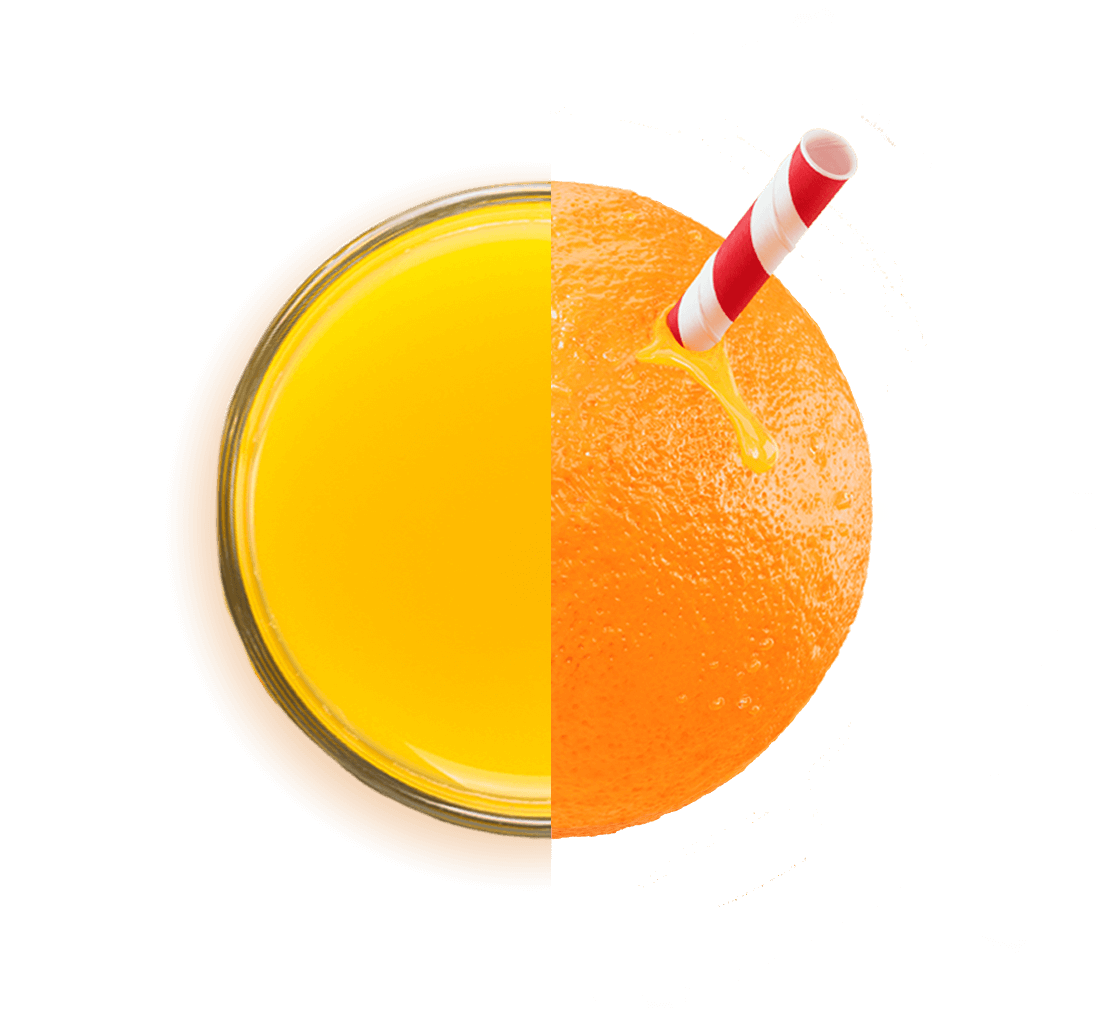 And what happens when you drink good in?
Well, let's find out!
Packed with
Benefits
Get to know the natural benefits of the vitamins
and nutrients in Tropicana® 100% Pure Orange Juice, made from pure-squeezed oranges with no sugar or water added.

Immune System Support
Support your immune system with a full day's supply of vitamin C
*per 250mL glass.

Strong Bones
Vitamin D helps
your body absorb calcium to maintain strong bones and a healthy smile.

Anti-Oxidation
Vitamin E, a dietary
anti-oxidant, works to protect the cells in
your body to help maintain your overall good health.

Healthy Cell Development
Folate (Vitamin B9)
is important for
normal cell growth - especially during pregnancy.

Energy
Thiamine (Vitamin B1)
helps convert the
food you eat into energy for your day.
Boost Your
Daily Routine
Start your morning off right, grab a refreshing afternoon pick-me-up, or take a moment to unwind. Just a few great ways to add
That Tropicana® Feeling to your day.