Strawberry Sunrise Breakfast Pops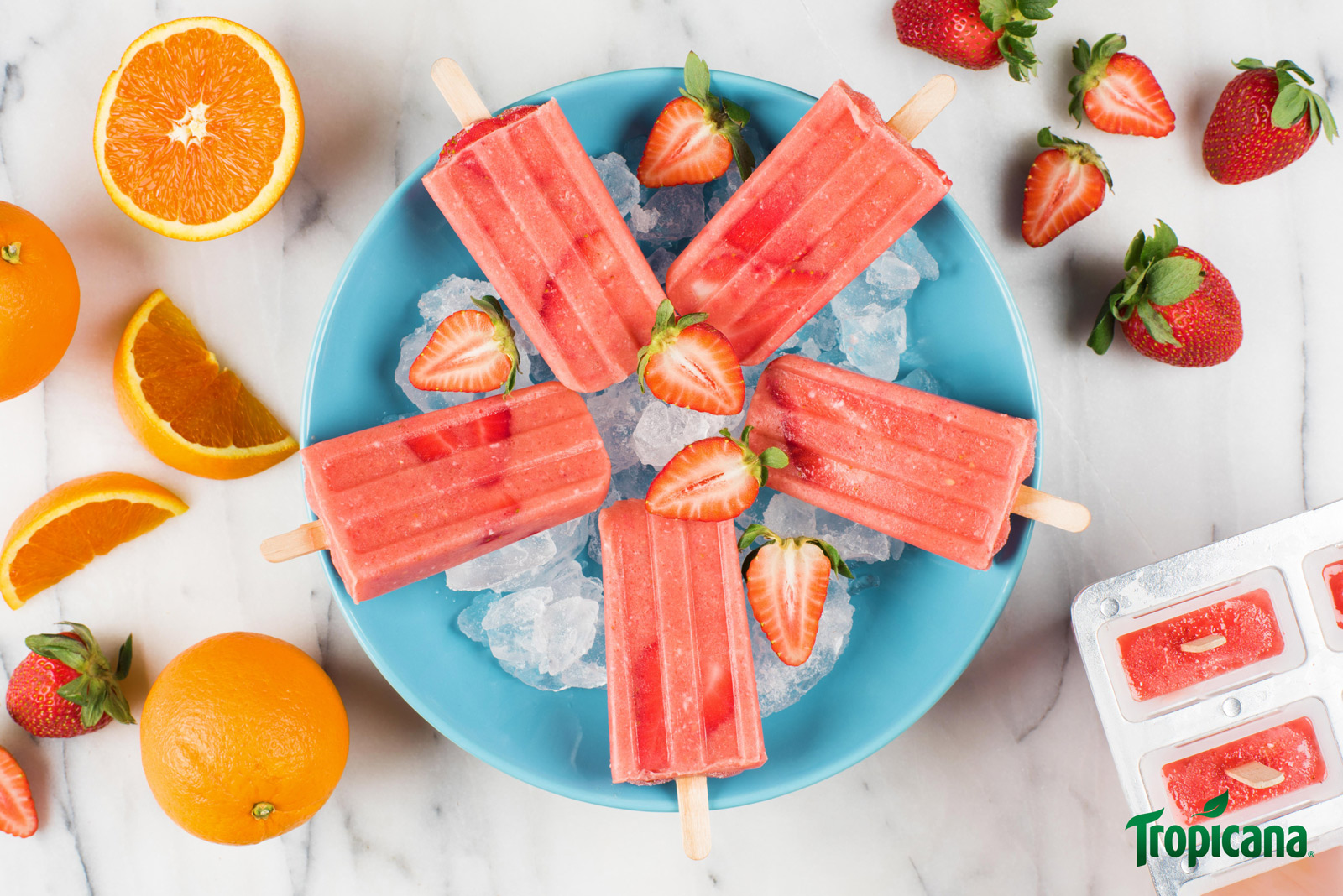 Ingredients
1 3/4 cups (425 mL) Tropicana Pure Premium® Orange Juice or Tropicana Pure Premium with Calcium + Vitamin D
1 banana, peeled and sliced
1 1/2 cups (375 mL) sliced strawberries, divided
1/4 cup (60 mL) Quick Quaker® Oats
2 tbsp (30 mL) honey
How to make it
In blender, blend together orange juice, banana, 1 cup (250 mL) strawberries, oats and honey.
Pour into 10 ice pop moulds; divide remaining strawberries evenly among moulds. Insert wooden sticks into each pop and freeze for 8 to 10 hours or until firm.
Tip: Replace strawberries with chopped, peeled fresh or frozen mango if desired.
Nutrition
Serving Size: 86 g
Amount per serving

% Daily Value

Calories
60
Calories from Fat
0
Total Fat
0 g
0 %
Saturated Fat
0 g
0 %
Trans Fat
0 g
Cholesterol
0 mg
0 %
Sodium
0 mg
0 %
Total Carbohydrate
15 g
5 %
Dietary Fiber
1 g
4 %
Sugars
10 g
Protein
1 g
Vitamin A
0 %
Vitamin C
45 %
Calcium
0 %/*6%
Iron
2 %
Vitamin D
*8%